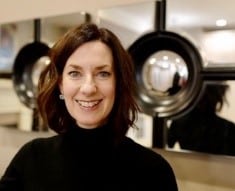 Join OPSBA for our next professional development session on Thursday, May 6 at 12 noon. Theresa MacBeth, Director of Strategy Management and Communications at Kingston Health Sciences Centre (see full bio below) is back to lead a session on strategic planning and engagement during COVID-19. 
Planning in a Time of Crisis
Strategic Planning is essential to bringing people together on a common mission and mobilizing them toward an inspiring vision of the future. In a time of prolonged crisis, this is more important than ever. But how do you chart a clear path forward in such uncertain times? The global pandemic has upended everything in our lives, including how we work, teach and learn. It has also exhausted the very people on whom we depend to help us move forward along a path of recovery where we'll emerge stronger. In this session, we will explore how to use the strategic planning process as a means of engaging our school communities, energizing people, supporting their resilience and mobilizing them to respond effectively to opportunities and challenges as we work together to create the future. 
Join us via Zoom onThursday, May 6 from 12:00 p.m. to 1:00 p.m.
This series is offered free of charge. Registration is NOT required, but for our planning purposes if you have time, please send a quick email to Kendra Devine at kdevine@opsba.org indicating you plan to attend.
Theresa MacBeth
As Director of Strategy Management and Communications at Kingston Health Sciences Centre, Theresa provides leadership to the hospital's executive team and board of directors on developing strategy and managing complex change in the rapidly evolving health-care system. As head of a team of strategy and communications advisors, she oversees the process of bringing strategy to life throughout the organization and across the regional health-care system. Theresa serves in a number of strategy and communications advisory roles for organizations such as the Ontario Hospital Association, the Ontario Ministry of Education and the Frontenac, Lennox and Addington Ontario Health Team. She is a frequent guest lecturer in the Queen's University Smith School of Business MBA program on topics related to health-care strategy and governance. Theresa previously served as Chief Strategy Officer at BOOM Strategy, providing strategic planning and communications services to organizations across Canada, including provincial governments and ministries, municipalities, hospitals, colleges and universities, as well as a variety of large private-sector enterprises.
About the OPSBA Speaker and Professional Development Series
Every second Thursday from February to May, OPSBA offers online lunchtime speakers and professional development sessions for trustees. We invite you to grab your lunch and connect with fellow trustees while we bring you inspiring speakers and virtual workshops. The sessions will help you build capacity and thrive as boards respond to the challenges of the pandemic and other critical educational issues.