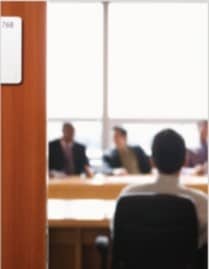 The OPSBA Board of Directors held a meeting on Dec. 1 and 2, 2017, in Toronto. A traditional Indigenous territory acknowledgement was provided by Trustee Elaine Johnston, the Indigenous Trustees' Council's Board of Director member.
Representatives from the Ontario Association of Children's Aid Societies (OACAS) joined Directors on the evening of Dec. 1 – Caroline Newton, Director of Communications, and Christina Campbell, Advocacy and Public Engagement Specialist. OACAS shared new information about progress made on the transformation of the child welfare system, the new Child, Youth and Family Services Act, which will be proclaimed in 2018, and new data from the Education Data Sharing Agreement.
Education policy and program issues that were discussed at the meeting are summarized below.
Indigenous Trustees' Council
Indigenous Director Elaine Johnston provided a report from OPSBA's Indigenous Trustees' Council (ITC), which included the following:
GSN Consultations
The Ministry of Education has engaged the lTC in two consultations on the 2018-19 Grants for Student Needs (GSN). The first was a response to the questions asked of school boards in the GSN consultations. The second consultation took place on November 29, and was specific to Indigenous trustees and other Indigenous organizations, including the Chiefs of Ontario. Topics included the enveloping of grants, First Nations language courses, assessment and curriculum.
Working Group – Education Service Agreements (ESAs) and Reverse Education Service Agreements (RESAs)
The Ministry has established a working group to examine potential regulatory or legislative changes to ESAs and RESAs. OPSBA is represented on the working group through Geoff Williams, OPSBA ITC staff advisor, and a number of school board trustees and staff.
TRC Curriculum Steering Committee
The Ministry released a memo to Directors of Education on November 9, 2017, outlining changes being made to the curriculum in order to introduce mandatory components of Indigenous history and culture. Primarily focused on Social Studies and History courses at the moment, there are plans to extend these revisions into other areas of the curriculum in order to ensure that students in Ontario have an accurate understanding of Indigenous history, including the treaties, residential schools, and the Indian Act and its impact. It will be soft launched later this school year, with full implementation in time for the 2018-19 school year.
Minister's Advisory Committee
The third progress report on the First Nations, Métis and Inuit Education Policy Framework is almost complete, with a projected publication date in January 2018. The Government of Ontario is establishing a Transformation Steering Committee to take an in-depth look at transformation of curriculum, reporting and assessment. The committee will have two advisors with extensive backgrounds in the education sector: Ken Thurston and Marilies Rettig.
Communications and Media Relations
The following updates on recent OPSBA communications issues were provided:
There has been some media activity involving OPSBA and President Laurie French since September, including mentions in the Toronto Star, Hamilton Spectator, Durham Region News and the Sault Star. Topics included EQAO testing, cannabis retail locations and Ontario's renewed math strategy.
OPSBA distributed two media releases in October and November regarding Local Government Week and Treaties Recognition Week.
Communications support to school boards included tactical packages on executive compensation, Local Government Week, and new multi-year strategic planning resources.
Finance
Updates were provided on the School Energy Coalition and the next steps with regards to the review of student transportation procurement. In response to the Auditor General's recommendation that the Ministry of Education revisit the current student transportation funding formula, the ministry is proceeding with a 12-to-18-month multi-stakeholder engagement to solicit input and feedback to renew the vision of student transportation in Ontario. The Ministry is now moving forward with the Student Transportation Procurement Advisory Project Phase II. The first meeting of the committee was held on October 13, 2017 and the committee focused primarily on discussing and confirming committee terms of reference. The committee will next meet on December 5.
Benefits Technical Advisory Committee
Through the 2017-18 GSN the Ministry announced the establishment of a Technical Advisory Committee (TAC) to discuss a go-forward approach to funding benefits within the GSN. The TAC will review all benefits, including Statutory, Health, Life, and Dental. The TAC will include school business officials and financial experts from the Trustee Associations. OPSBA has designated two Senior Business Officials to represent the association on this technical advisory committee and the first meeting of the committee is scheduled to take place on December 5.
Legislature and Government Relations
An update on activities of the Legislative Assembly of Ontario was provided. The Assembly adjourns for Winter Recess after Dec. 14, 2017, and resumes on Feb. 20, 2018.
Bill 174, Cannabis Act
The government's official cannabis regulation legislation was released on Nov. 1. The omnibus legislation enacts two new bills, the Cannabis Act and the Ontario Cannabis Retail Corporation Act and also repeals the Smoke-Free Ontario Act and the Electronic Cigarettes Act, replacing them with a new Smoke-Free Ontario Act, and amends the Highway Traffic Act regarding driving under the influence of drugs. OPSBA reviewed the proposed legislation and its education implications and provided a submission to the government.
Governance-related issues – Sector Engagement Discussion Guide
On September 19, 2017, the Discussion Guide was sent to all four school board/trustee associations, CODE, OSTA-AECO, Principal Associations, SO Associations and the unions/federations. It was also sent to board advisory committees, some of which contain trustee representation. OPSBA is providing collected feedback to the Ministry of Education in the form of an official submission.
Provincial Election and OPSBA Education Day
The next Ontario provincial election is to take place on or before June 7, 2018. During provincial elections, OPSBA advocates for non-partisan strategies to engage politicians in issues that focus on education and the well-being of children and youth. OPSBA staff are discussing plans for the 2018 election and the resources to support Education Day in the province of Ontario. On that day, candidates from the four major provincial parties will be invited to attend Provincial Candidates Meetings in their ridings across the province.
Municipal and School Board Elections
Next year's Municipal and School Board Elections will be held on October 22, 2018. The nomination period is much shorter than in previous elections, from May 1 to July 27, 2018. OPSBA will be coordinating a series of resources to support all candidates in the upcoming election.
Local Government Week – 2017
Local Government Week (LGW) took place October 15 to 21, 2017, with several trustees visiting Grade 5 Social Studies and Grade 10 Civics students. OPSBA updated its resources designed to raise civic awareness and promote the role of trustees among Ontario students. Final resources were sent to all members and posted on the OPSBA website. In addition, new resources were also sent to school board communications departments, with suggested website content, messages for board staff, a template news release, suggested social media posts and a backgrounder.
Program Policy Update
A summary of Ministry meetings, workgroups and program-related announcements was provided. Information shared included the following:
FSL-Labour Market Partnership Project
OPSBA continues to lead a labour market partnership project for English and Catholic public school boards entitled Meeting Labour Market Needs for French as a Second Language Instruction in Ontario. This is a three-year initiative with an ultimate goal of creating workable solutions to the growing demand for qualified French teachers and support staff. Research has begun and continues to expland.
Supporting Students with Prevalent Medical Conditions: Policy/Program Memorandum (PPM) 161
Draft PPM 161 was released to school boards October 24, 2017. The PPM has been released as a draft prior to it being finalized for release in winter 2017-2018, for implementation by September 2018. School boards are encouraged to provide feedback and amendments will be made as required. This will allow time for school boards to complete a gap analysis to determine implementation plans.
EQAO
EQAO has released an Information Paper – Modernizing EQAO to Better Support Student Learning – in anticipation of the Ministry of Education's upcoming assessment review.
Ministry Committees
Updates from the following Ministry of Education committees were provided:
Staff Well-Being Advisory Committee
Renewed Mathematics Strategy Sub-committee
Ministry Initiatives Committee
Transformation Steering Committee
French as a Second Language Working Group
Public Education Symposium
The 2018 Public Education Symposium (PES) will be held from January 25 to 27 at the Sheraton in Toronto in partnership with ACÉPO. Speakers include Professor Yong Zhao of the University of Oregon and University of Kansas, Minister Mitzie Hunter, Patrick Case, Kevin Lamoureux and more. For information, visit www.opsba.org.
2018 Summit on Children and Youth Mental Health
All sessions have been finalized for the 2018 Summit in April and registration is now open. School boards are encouraged to send teams from their board and include their key community partners for networking opportunities following the summit. This year the theme is Beyond Collaboration: Towards Integrated Systems for Supporting Child and Youth Mental Health.