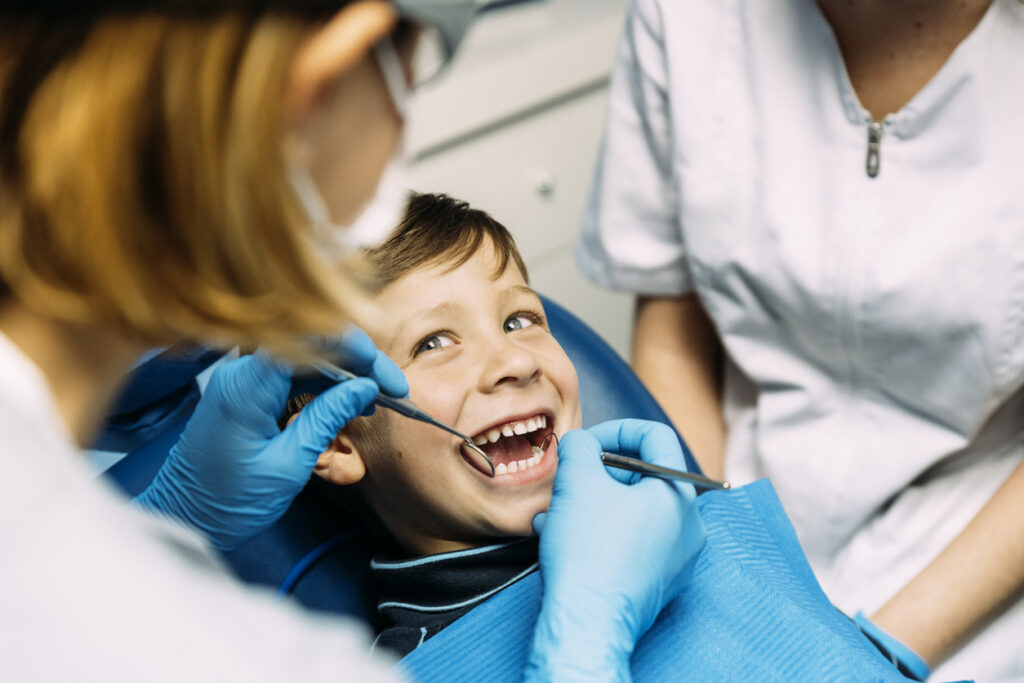 Seeing a dental care professional is important not only for oral health, but for overall health. In Canada, a third of people do not have dental insurance, leaving many unable to visit an oral health professional to get the dental care they need.
This is why the federal government has created the Canada Dental Benefit, which provides eligible parents or guardians with a direct tax-free payment of up to $650 per year for two years to help cover dental expenses for children under 12. This is a temporary benefit, which will support an estimated 500,000 children,  available to families without private dental insurance and with an adjusted family net income under $90,000. The permanent program is being developed and is due in 2024.
The first benefit period is for children under 12 years old as of December 1, 2022 who receive oral health care between October 1, 2022 and June 30, 2023. The Canada Revenue Agency began receiving applications and processing payments for the benefit on December 1, 2022.
Children under 12 who are covered by provincial, territorial or federal (e.g. Non-Insured Health Benefits, Healthy Smiles Ontario) programs are eligible for the Canada Dental Benefit if they and their family meet all of the criteria to qualify for the benefit and as long as they have out-of-pocket expenses that have not been covered by their provincial, territorial or federal program.
For more information on eligibility requirements, how to apply, and payment amounts for the new Canada Dental Benefit visit Canada Dental Benefit.
To get a poster on the program in English, French, Punjabi, or Chinese, please see below: