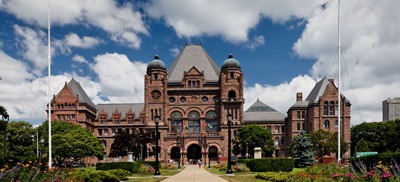 The Legislative Assembly of Ontario remains on summer recess and resumes on Monday, October 28, 2019. 
Financial Accountability Office (FAO) – Expenditure Estimates 2019-20: Ministry of Education
On September 27, the Financial Accountability Officer, Peter Weltman, released a report on the 2019-20 expenditure estimates for the Ministry of Education. The FAO "provides independent analysis on the state of the Province's finances, trends in the provincial economy and related matters important to the Legislative Assembly of Ontario." 
Complete Report (PDF)
Information and Communications Standards Development Committee – Extension Notice
The Information and Communications Standards Development Committee's Initial Recommendations Report is available on the ministry's website for public review and feedback. The Minister has extended the public comment period from September 27, 2019, to October 18, 2019. The extension will provide obligated organizations and the public a greater opportunity to provide comments, suggestions and feedback. All feedback received will be considered by the Committee before finalizing their recommendations to the Minister. 
Other Information