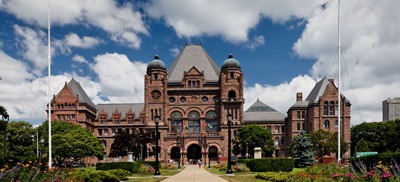 The International Plowing Match and Rural Expo was back in action with many politicians attending events from September 20 to 24, including the headline event — the field plowing competition — that took place on September 21. NDP MPP Marit Stiles has become the first entrant into the NDP leadership race, with the leadership convention slated for March 3, 2023. Following that announcement, Interim Ontario NDP Leader Peter Tabuns named MPP Chandra Pasma (Ottawa West-Nepean) to be the Official Opposition Education critic. OPSBA will reach out to MPP Pasma to establish an introductory meeting.
OPSBA President Cathy Abraham had a virtual meeting with new Liberal Education Critic Mitzie Hunter (MPP Scarborough—Guildwood) to discuss current education issues and Association priorities.
Members of Provincial Parliament will return to Queen's Park on October 25, 2022.
Municipal and School Board Elections – Diverse Voices, Diverse Leadership and Equity in Public Office and Education: A Zoom Panel Discussion
On October 6 from 6:30 to 8 p.m., the Ontario Public School Boards' Association (OPSBA) is hosting a panel discussion on Zoom, moderated by Globe and Mail education journalist Caroline Alphonso, and featuring the following elected and formerly elected officials: Peggy Nash, former MP – Parkdale-High Park; Suzanne Nurse, former Trustee – Peel District School Board; Kristin Murray, Mayor, City of Timmins; and Steve Anderson, Deputy Mayor, Town of Shelbourne.
The conversation will be wide-ranging and cover the following:
The importance of running for public office with a focus on individuals and leaders from diverse and equity-deserving communities
Barriers to running for public office
Past campaign and on-the-job experience of panelists
Tips for new candidates that they could use in their campaigns, especially for those who are racialized, marginalized and/or are unsure, intimidated or politically overwhelmed as to how things actually work on the ground from a campaign perspective
To registerr, please visit our Municipal Elections page. Registration is limited to the first 485 registrants. 
This panel is being hosted in support of OPSBA's ongoing work and commitment to Equity, Diversity and Inclusion in all areas of the education system, including the democratic elections of school board trustees.
Register for Student Vote
The Student Vote program is a great way to spark conversation about local issues and develop the habits of active and informed citizenship among students. Participating schools receive a variety of learning resources, covering the principles of democracy, rights and responsibilities, pluralism, levels of government, municipalities, elections, school trustees, and the voting process, as well as election supplies for Student Vote Day. After learning about the election, students cast ballots for the official candidates running for municipal council and school board positions in a mock election. 
The program is free and registration is open until September 30.  To register your school, visit: Student Vote or 1-866-488-8775.
National Day for Truth and Reconciliation
September 30, 2022, marks the second National Day for Truth and Reconciliation, which is also Orange Shirt Day. To properly commemorate and honour this day and the associated week of activities prior to the 30th, OPSBA is coordinating a series of actions that include website resources and an overview of school board activities. The OESC has an important professional development module for school boards called A Journey Towards Truth and Reconciliation. All are encouraged to view the two videos here.
The Ministry of Education has released a memo, Supporting Reconciliation Through Education.
Other News Releases and Information