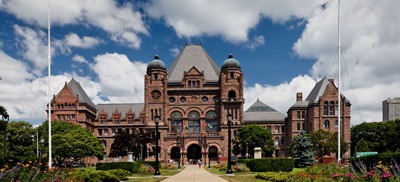 The Legislative Assembly of Ontario remains adjourned with Members of Provincial Parliament returning to Queen's Park on October 25, 2022.  OPSBA President Cathy Abraham meets regularly with both government and opposition MPPs.  Recently she had a virtual meeting with the new NDP Education Critic, MPP Chandra Pasma (Ottawa West-Nepean) to discuss current education issues and the Association's priorities.
2023-24 Education Funding Consultation Guide /  Grants For Student Needs
The Ministry of Education has released information about their engagement process regarding next year's GSN. The 2023-24 Education Funding Guide focuses on three government priorities: Efficiencies and Reducing Administrative Burden; Capital: Reducing Time to Completion for Capital Projects; Capital: Joint Use of Schools. Submissions are due November 15, 2022, but OPSBA has asked for a minor extension as the Association's trustee work groups are meeting on November 18.
OPSBA will begin to gather feedback from its members about education funding, which will include a brief survey sent to the Board of Directors. Additional information will be sought from the Indigenous Trustees' Council, senior business officials, and from member board correspondence that included funding requests. This comprehensive feedback will then be shared as part of the discussion with both the Education Program and Policy Development Work Groups.
For a copy of this year's Guide, visit 2023-24 Education Funding Consultation and to view last year's OPSBA submission, visit OPSBA Submission Regarding 2022-23 Education Funding and the GSN (Grants for Student Needs).
Municipal and School Board Elections
Don't forget that nomination information and candidate details are available on the revised and updated school board elections website! All candidates have been encouraged to submit their profiles (name, school board and ward) to TrusteeCandidateInfo@oesc-cseo.org. Candidates can also include a photo, a brief biography, social media handles, email addresses and website URLs with their profile.
Election Day is now only one week away. Be sure to find out if you are on the voters' list by accessing the Municipal Property Assessment Corporation (MPAC) database. If you are voting  in person, you must show identification to prove that you are the person whose name appears on the voters' list. The identification must show your name and address. For a full list of acceptable documentation, visit Acceptable documents for voter identification.
OPSBA continues its campaign aimed at encouraging citizens to vote.
Diverse Voices, Diverse Leadership and Equity in Public Office and Education
Throughout this election cycle, OPSBA has promoted the role of trustee and the importance of voting. Part of this advocacy included an online panel on October 6 that focused on the importance of individuals and leaders from diverse and equity-deserving communities in running for office, the barriers they face, and tips for new leadership hopefuls. Globe and Mail education reporter Caroline Alphonso moderated the panel, which featured Steve Anderson, Deputy Mayor of Shelburne; Peggy Nash, former MP; Kristin Murray, Mayor of Timmins; and Suzanne Nurse, a former Peel DSB vice-chair and trustee. Visit OPSBA's YouTube Channel to see a recording of the panel.
Other News Releases and Information