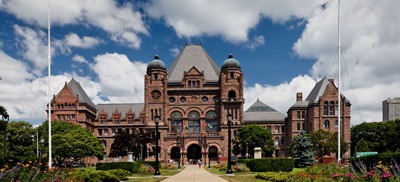 The Legislative Assembly of Ontario resumed on October 28, 2019, with the government identifying their priorities in a news release, Building Ontario Together. MPPs are in session November 4 to 8 and then have a constituency week beginning November 11. 
Bill 124, Protecting a Sustainable Public Sector for Future Generations Act, 2019
Treasury Board President Peter Bethlenfalvy introduced this legislation on June 5, 2019. The legislation proposes to cap public sector wage hikes to an average of 1% per year for the next three years. Second Reading debate began October 28 and continued for two days before the government introduced a time allocation motion. The motion sets out a timetable for the legislation that includes one day for a public committee hearing on November 4 and sends the bill back to the house for third reading by November 7. 
Bill 116, Foundations for Promoting and Protecting Mental Health and Addictions Services Act, 2019
This legislation was introduced on May 27, 2019, by Minister of Health, Christine Elliott. It enacts two Schedules, the Mental Health and Addictions Centre of Excellence Act, 2019, and the Opioid Damages and Health Costs Recovery Act, 2019. 
Other Information