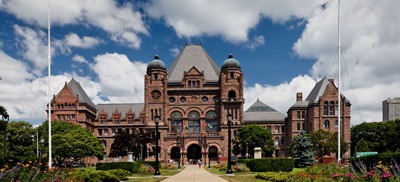 This update includes:
Update on legislative business for week of March 6th
Recent Ministry of Education announcements
Important reminders re: regulations

Trustee Code of Conduct
School Year Calendar

New report from Chief Medical Officer of Health on pandemic preparedness
Other news this week
Legislative business for week of March 6th
The Legislative Assembly of Ontario has been adjourned for a constituency week that aligns with March Break and will resume on March 20, 2023. MPPs have adopted a motion from Government house leader Paul Calandra changing the schedule of the spring session to give MPPs an additional constituency week at the beginning of May. The provincial budget is to be delivered by Minster of Finance, Peter Bethlenfalvy on March 23, 2023 in the afternoon. OPSBA will join other stakeholders in a pre-budget lock up that morning and will prepare an overview to share with members. There is still no confirmation of when the Grants for Student Needs (GSN) and Priorities and Partnerships Funding (PPF) will be released.
Legislation has been introduced regarding the, "planning and renovation of the Legislative Building at Queen's Park, including the temporary re-location of operations." For more information, see news release, Ontario Restoring Legislative Building at Queen's Park and Bill 75, Queen's Park Restoration Act, 2023 (Parliament Hill in Ottawa has been undergoing its own renovations that began in 2021 and included the creation of a interim space for the House of Commons to function).
There has also been an announcement that Parliamentary Assistant Matt Rae will move to the Ministry of Housing and Municipal Affairs.
Ministry of Education Announcements
The Ministry of Education has sent a letter to school board/trustee associations and unions/federations outlining a list of possible upcoming policy work. The memo outlines two announcements relating to their plans.
On March 8, the Minister of Education joined the Premier and Monte McNaughton, Minister of Labour, Immigration, Training and Skills Development to announce plans, "allowing students in grade 11 to transition to a full-time, skilled trades apprenticeship program." There is to be consultation with the sector this fall and OPSBA will be seeking clearer details and is eager to engage. Supporting Skilled Trades and Apprenticeships has always been part of the Association's advocacy, but there are many questions about the impacts on public education and the need to ensure secondary school education is protected and students' ability to obtain their OSSD.  To view the news release, visit Ontario Helping More Students Enter the Skilled Trades Faster.
To see OPSBA President Cathy Abraham social media comments, visit https://twitter.com/opsba/status/1633617007840047105?s=46&t=7JINOTITfWlZPB-BbBPeKA.
On March 10, the Minister of Education was joined by Parliamentary Assistant Matt Rae and Charmaine Williams, Associate Minister of Women's Social and Economic Opportunity, to announce that beginning in September 2024, students will, "be required to earn a Grade 9 or 10 Technological Education credit as part of their Ontario Secondary School Diploma." Similar to the earlier announcement, OPSBA will be looking to meet with ministry official to discuss details regarding the implementation.  To see the news release, visit Ontario Preparing Students for Jobs of the Future.
Regulation Reminders
Ontario Regulation 246/18: Member of School Boards – Code of Conduct
In 2019, changes were made to this regulation to require all school boards adopt a code of conduct and make it publicly available. The regulation also required school boards to review its Trustee code of conduct by May 15 every fourth year thereafter – May 15, 2023. The Board review shall determine if changes to the code are required and make those changes or, if no changes are required, confirm the existing code of conduct. 
OPSBA is recommending school boards review their current Code of Conduct policy as required, and move a motion to confirm their existing policy. We suggest boards not make any major amendments at this time, as we await next potential changes from the ministry following the 2021 consultation. To see the OPSBA response, visit OPBSA Code of Conduct Submission.
Being Ready – Report from Chief Medical Officer of Health Dr. Kieran Moore
On March 7, Dr. Kieran Moore, Ontario's Chief Medical Officer of Health, published a report about ensuring public health is prepared for future infectious outbreaks and pandemics. The report calls for "sustained investment in pandemic preparedness over time" rather than a "boom and bust" cycle of funding that "left Ontario less prepared than it should have been" for COVID-19.
The report also states that despite the challenges currently faced by Ontario's health-care system, the province is "more ready now" for a future pandemic than it was in 2020, pointing to the success of efforts to contain monkeypox. It makes six recommendations, including allowing Moore's office to review relevant public health standards and emergency management guidelines for "opportunities to provide clearer direction about public health agencies' role in building and maintaining readiness.
On education, the report notes the disruptions to children's lives, education, and social development from being out of school or learning remotely for months, and how inequities in factors such as income, employment, housing, health services, and education can lead to worse health outcomes.
The next steps identified in the report include Invest in Preparedness, Strengthen Accountabilities, Assess Progress, Improve the Health of Indigenous Peoples, Improve the Health of Black and Other Racialized Populations, and Sustain Relationships.
Other News Releases and Information