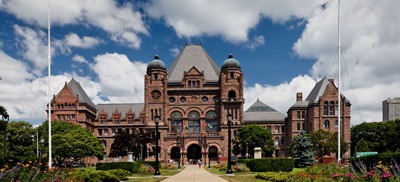 The Legislative Assembly of Ontario remains adjourned for Winter Recess and will resume on February 20, 2018. Please see below for an update on recent items…
On January 17, 2018, the Premier announced changes to the Liberal Cabinet. Of note, Indira Naidoo-Harris becomes Minister of Education and remains Minister Responsible for Early Years and Child Care. She will be speaking at this week's Public Education Symposium. Minister Naidoo-Harris will maintain two offices and keep the political staff in both the Education and Early Years and Child Care Chief divisions. Mitzie Hunter becomes Minister of Advanced Education and Skills Development. Liz Sandals and Deb Matthews are no longer members of cabinet and there is no Deputy Premier going forward. Deb Matthews remains co-chair of the Liberal Party campaign team.
Click here for the government news release.
Bill 174, Cannabis, Smoke-Free Ontario and Road Safety Statute Law Amendment Act, 2017
Posted last week on Ontario's Regulatory Registry is a consultation regarding "Proposed places of use regulations under the Cannabis Act, 2017." The Ministry of the Attorney General (MAG) is considering a new regulation that would: restrict where medical cannabis can be used; clarify the places of use rules for recreational cannabis; and permit the consumption of cannabis in hotel rooms, vehicles and boats that are used as residences and private residences that are also workplaces. MAG is also consulting on post-legalization considerations respecting consumption lounges and designated smoking areas in multi-unit dwellings. The deadline for comments is March 5, 2018.
OPSBA will review the posting for relevant areas concerning the education sector. Bill 174 received Royal Assent on December 12, 2017.
Other Announcements
Earlier in the week former Minister of Education Mitzie Hunter made two announcements: