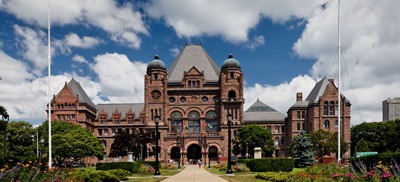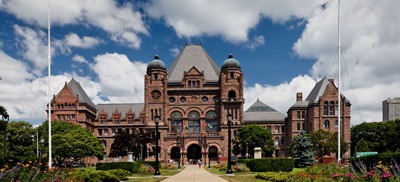 The Legislative Assembly of Ontario remains adjourned for Winter Recess and will resume on February 20, 2018.
Student Transportation Discussion Paper
This is the consultation led by Joan Green and Michel Paulin who have been meeting with stakeholders to gather input and feedback. OPSBA attended a meeting in December and a second meeting is scheduled for this month. The consultation paper is being reviewed by OPSBA staff and will be shared with both work teams. We will also be reaching out to staff in member boards responsible for student transportation. The paper focuses on four main areas: responsiveness; equity & accessibility; safety and well-being; and accountability. The deadline for comments is March 28, 2018.
Ministry of Education bulletin
Bill 193, Rowan's Law (Concussion Safety)
This bill was introduced on December 14, 2017 by Minister of Tourism, Culture and Sport Eleanor McMahon. If passed, Rowan's Law (Concussion Safety), 2017, and amendments to the Education Act would provide the framework to govern concussion prevention, detection, management and awareness in amateur competitive sport and schools.
Reminder: Pre-Budget Consultations 2018
The Standing Committee on Finance and Economic Affairs held public hearings in Toronto on December 14, 2017 and will be meeting in Thunder Bay, Sudbury, Ottawa, Kitchener-Waterloo and Windsor during the week of January 15, 2018. Written submissions must be sent to the clerk by 5 p.m. on January 19, 2018. OPSBA will be revising its GSN submission in the new year and sending it to the Committee. To contact the clerk, Eric Rennie, email comm-financeaffairs@ola.org.
On January 12, 2018,  The Ministry of Education issued a news release with details about funding for school improvement projects, including new solar panels, hot water boilers and LED lighting systems in schools across the province as part of the province's Climate Change Action Plan. This follows the earlier June 13, 2017 news release that announced funding to repair school buildings and improve student experiences from the new Greenhouse Gas Reduction Fund (GGRF).
On December 13, 2017, the Ministry issued a memo outlining a policy review for "Safety during Outdoor Education Excursions involving Water-related Activities." School boards will be contacted this month for focus groups and one-on-one interviews.