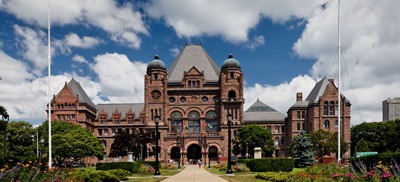 The Legislative Assembly of Ontario remains adjourned for winter recess and returns on February 19, 2019.
On January 7, the Premier sent a letter to all Ontario Public Service staff with a message focusing on jobs, health care and fiscal balance. The Premier outlined his administration's top three "emerging priorities" in a letter to more than 60,000 bureaucrats. He thanked the civil service for "providing consistent, high-quality, non-partisan professional advice as we implemented our ambitious plan."
PPM 9: Reporting of Children in Need of Protection – Revision
On January 8, ADM Denise Dwyer sent a memo regarding updates made to PPM 9 that reflect changes stemming from The Child, Youth and Family Services Act, 2017 which came into force on April 30, 2018. The updated PPM "summarizes the responsibilities of school boards with respect to the duty to report suspected abuses or neglect of children under the CYFSA."
Provincial Education Reform Consultation
On December 31, Education Minister Lisa Thompson issued the media release, "Ontario Government Concludes Largest Consultation on Education in Province's History." The government has said they have received 72,000 submissions and details about next steps would be announced in the coming months.
Ministry of Indigenous Affairs
On December 28, Minister of Indigenous Affairs Greg Rickford issued the media release, "Ontario Names Clifford Bull Special Advisor on Indigenous Affairs." Mr. Bull is to advise the Minister "on economic and social and jurisdictional issues affecting Indigenous communities. He will also serve as a liaison on behalf of Premier Doug Ford and Minister Rickford with Indigenous communities."
Federal By-Elections
Prime Minister Justin Trudeau announced by-elections in Burnaby-South in B.C., Outremont in Quebec, and York-Simcoe in Ontario will occur on February 25. Queen's Park alumnus and federal NDP Leader Jagmeet Singh is bidding for a seat in the House of Commons via Burnaby. Electors in Outremont will pick a replacement for Singh's predecessor, ex-NDP Leader Tom Mulcair.
Office of the Ombudsman
In its December newsletter, the Ombudsman's office listed their "TOP 10 HIGHLIGHTS OF OUR WORK IN 2018." Included at number 6 was the following:
"6. TEACHABLE MOMENTS: Our office reviewed nearly 900 complaints about school boards in fiscal 2017-2018, and helped several improve their practices, for example, how they communicate about student transportation or school closings. One formal investigation is pending, involving a school closure decision by the Near North District School Board. Complaints about universities and colleges are also on the rise. Read more in our Annual Report about early years to Grade 12 and about post-secondary education."
The 2017-18 Annual Report being referred to was originally released last June.  At this year's PES, there will be a session (Friday, January 25) conducted by the Ombudsman's Office entitled, "The Ontario Ombudsman and School Boards – Learn how the Ontario Ombudsman resolves thousands of school board complaints through early resolution and referral, almost always without a formal investigation. Find out what to expect if the Ombudsman contacts your board, and how we work directly with boards to solve problems and improve school board practices and procedures."
Reminder: Pre-Budget Consultations
The Standing Committee on Finance and Economic Affairs continues to hold Pre-budget Consultations and public hearings allowing people and organizations a chance to tell the government what matters to them ahead of the government's first spring budget. The list of dates are:
January 15 and 29 — Toronto
January 21 — Dryden
January 22 — Timmins
January 23 — Ottawa
January 24 — Sarnia
January 25 — Kitchener-Waterloo
January 28 — Peterborough
The deadline for written submissions is Tuesday, January 29, 2019. OPSBA will be sending in a submission based on our recent Education Funding/GSN document.​