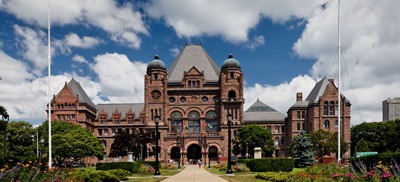 The Legislative Assembly of Ontario resumes after the Family Day weekend on  February 21, 2023. The official party standings are:
Progressive Conservative Party of Ontario: 83 members
New Democratic Party of Ontario: 30 members
Ontario Liberal Party: 8 members
Green Party of Ontario: 1 members
Independent: 1 members
Vacant: 1 riding (Hamilton Centre)
PES Presentations Now Online
As previously highlighted, several workshops and panel discussions took place at our recent Public Education Symposium. To view many of the presentations now available online, visit Public Education Symposium.
A reminder that hard copies of the 2022-2026 Good Governance Guide have begun to be sent to all trustees and Directors of Education (school boards and authorities) who were unable to attend the Symposium. The Guide is also available in an electronic version at 2022-2026 Good Governance Guide.
Ontario Public Student Trustee Leadership Scholarship
Nominations are open for the 2022-2023 Ontario Public Student Trustee Leadership Scholarship. The intent of this award is to recognize outstanding achievement in a leadership role and provide financial support to a graduating public board student trustee to assist with their post-secondary education plans (University, College, or Apprenticeship). This scholarship is based on an outstanding initiative accomplished during the student trustee's term and how the initiative positively impacted the students in their board. Two scholarships, in the amount of $500 each, will be awarded. The application deadline is April 28, 2023. For more information, visit The Ontario Public Student Trustee Leadership Scholarship (2022-23).
Lost & Found: A Children's Literacy Initiative
Lost & Found is a new national storytelling project, led by the Canadian Children's Literacy Foundation and funded by the Government of Canada, in collaboration with a diverse coalition of mental health and child-serving organizations. The project helps children connect with their own emotions and experiences by providing stories of their own pandemic experiences, which will allow them to better understand and engage with their communities. Stories will be archived to help future generations understand what the COVID-19 pandemic was like for Canada's children and their families.
Once registered, educators and other participants can download a 35-page toolkit. For more information, visit Lost & Found.
Other News Releases and Information