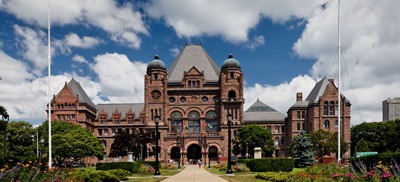 The Legislative Assembly of Ontario remains on winter break and is scheduled to return on February 16, 2021. There was speculation that the House would return this week to extend emergency orders but that has not been confirmed. If the state of emergency is not renewed February 9, the province could keep the stay-at-home order in place for another 14 days maximum. Any time longer than that would require the government to recall the Legislature and have the House approve another 28-day extension, and then modify the stay-home rules as necessary.
COVID-19 Update
As of the morning of February 5, 73 cases of COVID-19 cases had been reported in publicly funded schools in the past 14 days. However, this does not include schools in public health units (PHUs) in which students have been learning remotely. Of those cases, 41 are students, 11 are staff, and 21 are not identified. One of the 4,828 schools in the province is currently closed.
On February 3, government announced the dates for the return of in-person learning in all remaining Ontario PHUs. All elementary and secondary schools in the following school boards will return to in-person learning on February 8, 2021:
Avon Maitland DSB
Durham DSB
Grand Erie DSB
Greater Essex County DSB
Halton DSB
Hamilton-Wentworth DSB
Lambton-Kent DSB
DSB Niagara
Simcoe County DSB
Upper Grand DSB
Waterloo Region DSB
Elementary and secondary schools in the following school boards will return to in-person learning on February 16, 2021:
Peel DSB
Toronto DSB
York Region DSB
In the PHUs that are permitted to return to in-person learning on February 8, before and after school child care programs are permitted to resume on that day, therefore February 5 was the last day for emergency child care. In the Peel, Toronto and York Region PHUs, where schools are continuing with remote learning until February 16, before and after school programs will be permitted to reopen on that day and emergency child care will remain available until and including February 12, to support eligible front-line workers.
On February 1, the government made an announcement about three main education issues:
Second and final installment of federal funding – the Safe Return to Class Fund – to support boards with school reopening, including health and safety, personal protective equipment (PPE), student transportation, and remote learning. This follows the January 29 federal announcement.
The allowance of temporary teaching certificates for teacher candidates. Regulation changes to support this were made to Ontario Regulation 176/10 (Teachers' Qualifications) and Regulation 298 (Operation of Schools – General).
Expansion of asymptomatic targeted testing across the province.
A memo with additional information about the federal funding and a separate memo regarding temporary teaching certificates has been sent to school boards.
REMINDER: Ontario Government / Ministry of Finance Pre-Budget Consultations
As announced earlier this month, the government will be conducting pre-budget consultations seeking input from Ontarians. The consultation includes an opportunity to share written submissions and to participate in an online survey that contains a question about funding priorities. Options include improving education for students, building more hospitals and schools, and bringing broadband to underserved areas. OPSBA will be sending in a version of its GSN submission for this additional consultation and encourages school boards to also participate by sending their boards' submissions and for trustees to complete the survey. Written submissions are due February 12, 2021, and are to be sent to: submissions@ontario.ca.
OPSBA President Cathy Abraham addressed the Treasury Board on February 5 as part of its outreach to stakeholders and their pre-budget consultations.
For more details, visit the 2021 Budget consultations webpage.
See the government survey
2021-2022 Grant For Student Needs – OPSBA Submission
OPSBA has sent a submission in response to the Ministry of Education's 2021-22 Education Funding Guide, as well as to share key areas that we know are of importance to student well-being and achievement. The OPSBA submission can be found on our website, which also houses the Council of Senior Business Officials' (COSBO) submission, which we are aligned with many of our recommendations.
OPSBA Speakers and Professional Development Sessions
OPSBA is continuing its plans to bring inspiring, informative speakers and virtual workshops through a series of speakers and PD sessions. Please join in on February 11, from noon to 1 p.m. via Zoom to listen to Dr. Hayley Hamilton (Senior Scientist and Co-Head, Population Health, CAMH & Associate Professor, Dalla Lana School of Public Health). She will speak with trustees about mental health and well-being among students – pre-pandemic and the likely implications of the pandemic on student mental health. She will also discuss mental health among adults in general during the pandemic, talk about the challenges trustees and board staff are facing and speak about supports and coping.  Zoom meeting details were sent out earlier this week and if you are planning to attend, please send an email to confirm your interest, for this and any additional information, to Kendra Devine at kdevine@opsba.org.
New Democratic Party of Ontario – Critic Portfolio Shuffle
NDP Leader Andrea Horwath has announced a shuffling of her critics. Marit Stiles (MPP Davenport) remains the education critic and Bhutila Karpoche (MPP, Parkdale—High Park) takes on Early Learning and Childcare. Other changes include Peggy Sattler taking over the role of house leader from Gilles Bisson. Gurratan Singh will replace Sattler as deputy house leader, while Catherine Fife takes on the caucus chair role from Michael Mantha, who becomes a co-deputy whip alongside Monique Taylor. John Vanthof is the chief whip, replacing Teresa Armstrong.
See the complete list of NDP Caucus Critic Portfolios.
Education Finance Memos
Other News Releases and Information