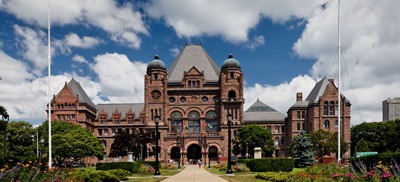 New and Current Legislation
The Legislative Assembly of Ontario reconvened on August 17 to allow MPPs to to attend the Association of Municipalities of Ontario (AMO) conference in Ottawa – more on this below.
Bill 7, More Beds, Better Care Act, 2022
This legislation was introduced by Long-Term Care Minister Paul Calandra on August 18, 2022. The bill amends existing laws so alternative level of care patients at hospitals can be transferred to long-term care homes while they wait for a permanent bed. To see the news release, visit: Ontario Introduces A Plan to Stay Open: Health System Stability and Recovery | Ontario Newsroom.
Current Status: First Reading
Bill 5, Stopping Harassment and Abuse by Local Leaders Act, 2022
This legislation was reintroduced by Liberal MPP Steven Blais on August 10, 2022. If passed, it would require codes of conduct for municipal councils and establish a process for ousting local leaders from their seats should they violate those policies. (REMINDER: This does not affect or include school boards and trustees)
Current Status: First Reading
Bill 3, Strong Mayors, Building Homes Act, 2022
This legislation was introduced by Municipal Affairs and Housing Minister Steve Clark on August 10, 2022. Among the suggested changes, "the bill and the proposed regulations would give new powers to the mayors of Toronto and Ottawa."  See the news release, Ontario Empowering Mayors to Build Housing Faster.
Current Status: Referred to the Standing Committee on Heritage, Infrastructure and Cultural Policy
Bill 2, Plan to Build Act (Budget Measures), 2022
This legislation was introduced by Finance Minister Peter Bethlenfalvy on August 9, 2022. It contains 6 schedules or changes to various Acts to implement the government's budget.
Current Status: Second Reading
Association of Municipalities of Ontario (AMO) 2022 Annual Conference – OPSBA Overview
The Association of Municipalities of Ontario (AMO) 2022 Conference was held from August 14 to 17 in Ottawa, with OPSBA President Cathy Abraham and First Vice-President Kathleen Woodcock, as well as OPSBA staff, in attendance. This marked the first time AMO had an in-person conference since before the pandemic. President Abraham and Vice-President Woodcock met with Minister of Education Stephen Lecce, Parliamentary Assistant to Minister Lecce Matthew Rae, Minister of the Environment, Conservation, and Parks David Piccini, Mitzie Hunter, Liberal Education Critic, John Fraser, Interim Liberal Leader, and Catherine Fife, NDP Finance / Treasury Board Critic.
OPSBA's representatives also met with numerous mayors, regional chairs, councillors, reeves, wardens, many of whom are former school board trustees. Additional conversations occurred with representatives from AMO, Ontario's Big City Mayors, ROMA, TVO, the Smart Prosperity Institute, Tarion, the Ontario Recreation Facilities Association, and the Ontario Building Officials Association.
Speeches from the Premier, several ministers, and representatives from all parties were attended, as well as panels dealing with a range of topics, including:
"Building Better Communities Through Principled Leadership in Challenging Times

Dr. Samantha Nutt, Founder of War Child USA and Canada, Assistant Professor at the University of Toronto

Women's Leadership Forum

Nicole Bonnie, Executive Director, Ontario Association of Children's Aid Societies
Nuzhat Jafri, Executive Director, Canadian Muslim Women's Council
Dr. Samantha Nutt

Ministers' Forum (aka "The Bear Pit"), with 28 Cabinet Ministers in attendance.
Trailblazers Panel: Diversity in Local Government

Senator Bernadette Clement
Velma Morgan, Executive Director of Operation Black Vote Canada
Steve Anderson, Deputy Mayor, Town of Shelbourne
See AMO's live tweets, including a response from Minister Lecce regarding the moratorium on school closures.
Update re: Child Care Plan between the Province of Ontario and the Government of Canada
The government has announced that it is extending the enrolment date for licensees to sign on to the Canada-Wide Early Learning and Child Care (CWELCC) System, from September 1 to November 1, 2022. The ministry has revised the enrolment date and extended the deadline, "to allow for additional time for licensees to make decisions about enrolment and preserve parent entitlements to fee rebates and reductions. As per the amended regulations, existing licensees are required to notify parents, staff and home child care providers of their intention to enrol in the CWELCC system by November 1, 2022."
In late March, Ontario announced its partnership to sign on to the federal child care program. The plan is to create approximately 86,000 new child care spaces for children five years old and younger, to provide parent rebates, and ultimately reach an average of $10-a-day child care by September 2025.
See the Ministry memo sent to child care operators and a Q&A document.
Municipal and School Board Elections – Candidate Information to be Posted
The deadline for nominations was August 19 at 2 p.m. OPSBA will be monitoring the municipal websites for information about school board candidates. OESC is also tracking this information and posting candidate details which will be available on the revised and updated school board elections website. A reminder that all candidates are encouraged to submit their profiles (name, school board and ward) to TrusteeCandidateInfo@oesc-cseo.org. Candidates can also include a photo, a brief biography, social media handles, email addresses and website URLs with their profile.
Other News Releases and Information