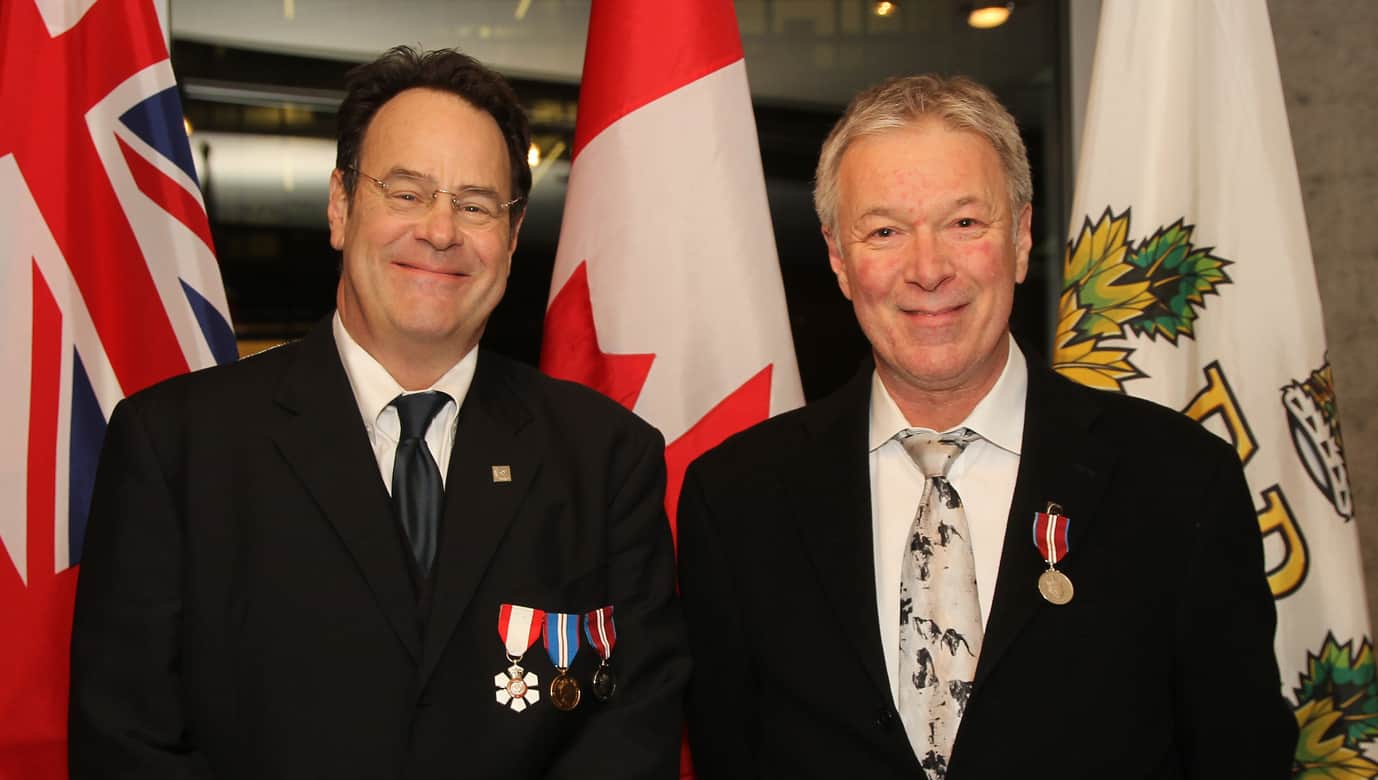 He's been working in public education communications for nearly 30 years, but this may be the most prestigious honour Jeff Sprang has received. Sprang, OPSBA's director of communications, was awarded a Queen Elizabeth II Diamond Jubilee Medal on February 6, 2013, during a gala at Roy Thomson Hall in Toronto. The medal, created to honour the Diamond Jubilee year – the 60th anniversary of the Queen's accession to the throne – honours contributions and achievements by Canadians from all sectors of society.
While working with the former Toronto Board of Education, Sprang dealt directly with the media as the board's spokesperson. When researchers from the United States identified Ontario as having one of the best school systems in the world, Sprang worked with ABC Television News to tell the provincial story. He worked with the media during Nelson Mandela's first two visits to Toronto and has helped to position OPSBA and member boards positively in the media during the past two rounds of negotiations with teachers.
In his spare time, Sprang is also an artist. His portrait of Stephen Lewis graces Stephen Lewis Secondary School in the Peel DSB. His portrait of Nelson Mandela is part of the Toronto DSB's permanent collection, and his portrait of Northrop Frye hangs at Victoria College, University of Toronto.
Education Today congratulates Jeff Sprang on this outstanding recognition.
Cutline: Jeff Sprang (right), OPSBA's director of communications, receives his Diamond Jubilee Medal from the Canadian actor and comedian Dan Aykroyd on February 6 at Roy Thomson Hall.
Photo Credit: Janis Rees, Office of the Lieutenant Governor of Ontario.