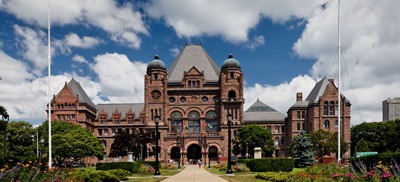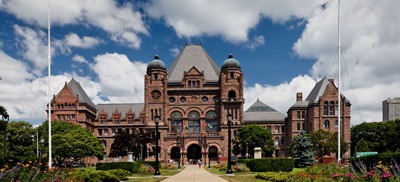 The writ of election is set for May 9, 2018, with the next provincial election on June 7, 2018. As of today, there are three sitting days before the writ and 35 days before the election.
Revised Pupil Accommodation Review Guideline and an update on integrated planning initiatives
Last week, the Ministry provided an update on the revised Pupil Accommodation Review Guideline (PARG) and on integrated planning initiatives. The final PARG is now posted on the ministry's website. Following response to the initial fall 2017 engagement and the second phase of consultations in March 2018, the province made revisions to the PARG which included:
Additional public meeting(s), which extends timeframes, for a standard pupil accommodation review
Limiting the use of the shorter, modified pupil accommodation review
New information requirements for the initial staff report
Promotion of community input in the pupil accommodation review process and inclusion of student voice
Streamlining the administrative review process by allowing e-signatures
Development of ministry supports
Consideration of elementary student input into the accommodation decision
Extending the timeframe for the first public meeting from 30 to 40 business days
Requiring the municipal/community partner meeting to take place prior to the first public meeting.
The ministry will be working with its partner ministries and education and municipal stakeholders to develop templates (including initial staff report and economic impact assessment templates) and other resources before fall 2018 to support boards in conducting pupil accommodation reviews. Until these resources are developed, the moratorium on pupil accommodation reviews will remain in place unless they are related to coterminous board joint use initiatives.
There are no changes currently planned for Community Planning and Partnerships Guideline (CPPG). The ministry will be updating it within the next year. Until then, school boards should continue using the existing CPPG.
The Ministry also announced that they are launching a new engagement focused on the challenges facing education planning in urban areas this fall, which will include:
Urban Student Accommodation Engagement: focusing on supports for pupil accommodation in urban areas experiencing rapid population intensification and will include Education Development Charges
Land Priorities Enhancement: the government will increase funding from $60 million to $100 million this year which will support land acquisition for all boards.
OPSBA staff will follow up with the ministry to get more information and clarity about school closure moratorium timelines, input into templates, the connection of the Voluntary Integrated Planning and Partnerships Initiative (VIPPI) and Community Hubs, funding timing, and participation in the Urban Student Accommodation Engagement. We will also ask to see what was communicated to our municipal partners.
March 23, 2018 – OPSBA Submission: Feedback on Draft Revisions to Pupil Accommodation Review Guideline (PARG) and Community Planning and Partnerships Guideline (CPPG) Submission
School Board Governance – Two Updated Regulations
On April 20, 2018, two regulations regarding governance were updated, filed and now posted.
Ontario Regulation 357/06 Honoraria for Board Members — This regulation includes the increased base amount for all trustees. It also directs compensation to appointed Section 68 school board trustees – something we have long advocated for.
Ontario Regulation 463/97 Electronic Meeting — This regulation has a longer implementation date (next term 2022) for this to be in place. It will require a chair or designate to be "physically present for at least half of the meetings of the board for any 12 month period beginning November 15 and may provide that the chair or designate must be physically present for a greater proportion of meetings."
All recent governance-related submissions, memos and letter are posted on our website's School Board Governance section. This includes the Fall 2017 OPSBA Submission re: Governance-Related Issues, the March 26 memo from the Minister of Education to stakeholders, the OPSBA follow-up letter (April 5, 2018) and the Ministry's letter of response (April 20, 2018).
Provincial Election and Party Platforms
OPSBA has contacted the four main political party leaders and shared a series of Association priority-related questions for the four parties to answer. The NDP and Liberal Parties have shared their answers and these are posted on our web site. All election resources and related information can be found at: Resources for the 2018 Ontario Provincial Election.
Municipal and School Board Elections – Nomination and Campaign Period Began May 1, 2018
Don't forget: Candidates vying for school board trustee positions are able to file their paperwork as of May 1. Candidates have until July 27 at 2 p.m. to file their papers with municipal clerks. Note: this is a much shorter campaign period compared to the last election.
OPSBA has created a Frequently Asked Questions document to provide best practices and suggestions regarding use of social media (Twitter, Instagram, Facebook) by current trustees who are running for re-election. This can be found at: Social Media Use Q&A.
All candidates are welcome to submit their profiles to TrusteeCandidateInfo@oesc-cseo.org. Please include your name, school board and ward. You may also include a photo, a brief biography, your email address and website address with your profile.​