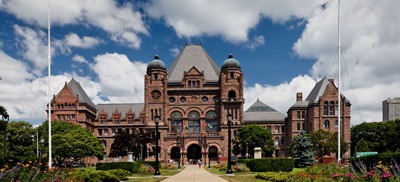 Provincial Election – Next Steps
Post-election, the province is out of caretaking mode but now entering a transition phase as the government looks to made decisions about Cabinet members, parliamentary positions, and other staffing decisions. MPP-elects were at Queen's Park last week for orientation. The government will swear in new ministers on Friday, June 24, and soon after re-introduce the budget. OPSBA will set a meeting with the confirmed Minister of Education and also connect with the opposition parties. Of note, the next meeting of the Council of Ministers of Education is July 5, 2022, in Regina, Saskatchewan.
We are also monitoring any announcements regarding opposition party interim leader information and shadow/critic appointments. OPSBA will reach out to these new or confirmed individuals as well.
Other upcoming and future events that many politicians attend include the AMO conference in August and the International Plowing Match in September. OPSBA will have representatives attend the AMO conference to meet with key ministers and staff. 
The Ministry of Education has sent communications to boards via regional offices to inform them that as of June 15, school boards/schools are no longer required to provide absence information through the absence reporting tool (ART) to the Ministry. We do expect information to be shared with the sector in early summer about the system returning to a normal start of the school year approach this September.  This includes extra-curricular activities and community use of schools. The government will continue to provide and fund PPE and cleaning supplies, as well as encourage the continuation of best health and safety practices. OPSBA will also continue to monitor any development on the federal approval of any paediatric vaccine for children 0-5 years of age. 
Post-Election Standings – 124 seats:
Progressive Conservative Party of Ontario – 83
New Democratic Party of Ontario – 31
Ontario Liberal Party – 8
Green Party of Ontario – 1
Independent – 1 
For a full list of results for all 124 electoral districts please visit the Elections Ontario website.​
OPSBA's 2022 AGM and Program: Re-Connecting and Making a Difference
The Association held its 2022 AGM and Program from June 9 to 11 in Ottawa. We were thrilled to welcome back over 175 trustees, Directors of Education, staff and special guests. Highlights included trivia, hosted by OPSBA staff Jennifer McIntyre and T.J. Goertz (sure to be an annual tradition), engaging panel discussions with our student trustees and government relations experts, and great keynotes from Nik Nanos and Stewart "Brittlestar" Reynolds  We were proud to honour Trustees Judith Brown and Colleen Schenk with the Dr. Harry Paikin Memorial Award and acknowledge the tremendous accomplishments of the late Martha Rogers with the presentation of the Fred L. Bartlett Memorial Award.
To view workshop presentations, visit AGM and Program.
To view the news article regarding OPSBA Elections at the AGM, visit Cathy Abraham remains President of OPSBA.
To see photos of OPSBA Award presentations, click below:
Past OPSBA President and First Vice-President Michael Barrett presents Trustee Colleen Schenk with the Dr. Harry Paikin Memorial Award
Past OPSBA President Laurie French presents Trustee Judith Brown (Limestone DSB) with the Dr. Harry Paikin Memorial Award
To view four OPSBA Past Presidents who honoured attendees at the President's Dinner on Saturday night: From left to right: Gerri Gershon (Retired Trustee, Toronto DSB); Laurie French (Trustee, Limestone DSB); Michael Barrett (Trustee, Durham DSB); Colleen Schenk (Trustee, Avon Maitland DSB); and Cathy Abraham, current OPSBA President.
SAVE THE DATE: June 8 to 10, 2023, for next year's AGM in Collingwood (Blue Mountain).
2022 Municipal and School Board Elections – Candidate Reminder
With nominations now open, the Ontario Education Services Corporation (OESC), is encouraging all registered candidates to send their profile information to be posted on the school board elections website. Candidates need to submit their information to TrusteeCandidateInfo@oesc-cseo.org. This should include: your name, school board and ward. You may also include a photo, a brief biography, your email address and any campaign website address. All received candidate information will be posted as soon as possible after the close of nominations on August 19, 2022.
Other News Releases and Information
2021-22 Annual Report from the Ontario Integrity Commissioner entitled, "Encouraging A Culture Of Integrity"
June 7, 2022: Memo SB19, Supply Chain Data Collection – Corporate Reporting for Fiscal Years 2018/19, 2019/20, 2020/21