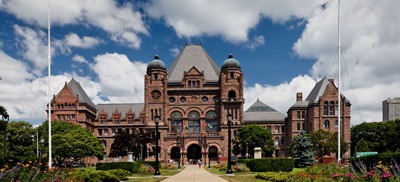 The Legislative Assembly of Ontario returns on February 16, 2021.
COVID-19 Update
As of the morning of February 12, 167 cases of COVID-19 had been reported in publicly funded schools in the past 14 days. This does not include schools in the three public health units (PHUs) – Toronto, Peel, and York Region – in which students have been learning remotely. Of those cases, 128 are students, 33 are staff, and six are not identified. Three of the 4,828 schools in the province are currently closed.
On February 8, the government extended the stay at home order for much of the province and is moving to a regional approach for continued restrictions. The province will gradually transition each region from the shutdown measures to a revised COVID-19 Response Framework: Keeping Ontario Safe and Open.
March Break Delay
On February 11, the government announced that the March Break would be moved to April 12 to 16.  In a statement, Minister Stephen Lecce said, "This decision was made with the best advice of Ontario's Chief Medical Officer of Health and public health officials, including consultations with many local Medical Officers of Health. Many students have been learning remotely since the start of 2021. It is critical we follow public health advice to protect schools and avoid a repeat of the concerning spike in youth-related cases over the winter break, when students and staff were out of schools for a prolonged period of time. We are taking this precaution based on advice from health experts, including the province's Science Table and the Chief Medical Officer of Health, to help protect against the emerging COVID-19 variants of concern. We appreciate the hard work of students and staff in the education sector and I want to be clear: March break is being postponed, not cancelled. To keep schools open, we must keep them free of COVID-19. The actions announced today serve to limit opportunities for congregation – while reaffirming the evidence that schools are safe for students. By continuing to follow public health advice, and by introducing additional safety measures and more testing, we are supporting our collective efforts to keep COVID-19 from entering our schools."
See the memo sent by the Minister of Education and the Deputy Minister concerning March Break.
Changes will be made to Ontario Regulation 304: School Year Calendar, Professional Activity Days to move the March Break date for this school year.
See the OPSBA statement.
The Ministry of Education has also sent a memo, as well as a Role Clarification Resource, to stakeholders regarding school public health nurses. More information about asymptomatic testing and the use of contracted pharmacies is expected.
Ministry of Finance Pre-Budget Consultations
OPSBA President Cathy Abraham presented to the Treasury Board/Ministry of Finance in a virtual pre-budget consultation. On February 11, OPSBA sent a submission that reflected the Association's earlier document regarding Education Funding and the Grants for Student Needs (GSN). The deadline for written submissions was February 12, 2021.
For more details, visit the 2021 Budget consultations webpage.
Education Finance Memo(s)
Other News Releases and Information