Indigenous Adult Alternative Education Program Finds Success
By DSB Ontario North East Staff
​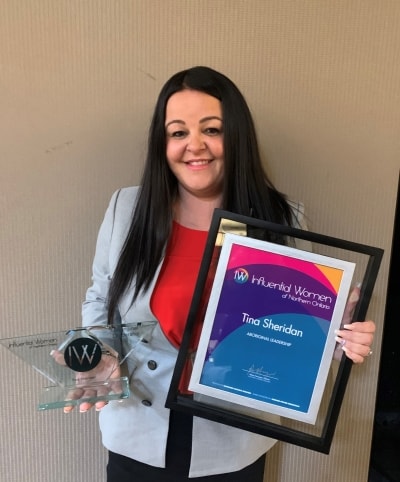 Photo Credit: Courtesy of DSB Ontario North East
Once a small program offered one evening per week, the Indigenous Adult Alternative Education Program offered by Taykwa Tagamou Nation in partnership with District School Board Ontario North East (DSB1) has become a full-time education program. The program is based out of Taykwa Tagamou Nation's Apitisawin building in Cochrane, Ontario, and offers a full secondary school curriculum for adults wishing to achieve their Ontario Secondary School Diploma (OSSD).
From its humble inception in 2010, the program is now very well-attended by both Indigenous and non-Indigenous students. The current model is the result of a two-year pilot project between the school board and the First Nation community. The partnership between Taykwa Tagamou Nation and DSB1 offers students a flexible and culturally sensitive education with unique programming and access to all the benefits of the public education system.
The commitment to develop an alternative education program began with funding received by Taykwa Tagamou Nations' Impact Benefit Agreement with Ontario Power Generation for their development on traditional and territorial lands in 2010. In turn, the First Nation invested in the alternative education model for its community members and Indigenous partners. As part of their Employment and Training initiative, members could obtain career positions in Northern Ontario's rich resource-based industries with the acquisition of an OSSD or enter post-secondary programs.
In the fall of 2018, the Indigenous Alternative Adult Education program was revived due in part to Taykwa Tagamou Nation's Chief and Council Band Member and Indigenous Trustee for DSB1, Howard Archibald. Funding from the First Nation was set aside in response to emerging resource sector employment opportunities and the recognition of the need to build capacity within Band membership and staff through education.
The Indigenous Adult Alternative Education Program is very fortunate to have the support of former student Tina Sheridan, now Chief Executive Officer and owner of CreeQuest. As part of Mrs. Sheridan's joint venture mandate and philanthropy, she funds several Indigenous and Non-Indigenous proposals to enhance community initiatives throughout the North.  In late November of 2018, Mrs. Sheridan shared publicly the positive impact that achieving her OSSD in 2010 had on her life journey. She announced that she would fund the program for the next two years and beyond. In the spring of 2019, Mrs. Sheridan was awarded the Influential Women of Northern Ontario award for Indigenous Leadership in business. 
The Indigenous Adult Alternative Education Program stands today as testament to the power of partnership between community supporters, First Nation communities and the public education sector.